Sumbawa Besar City in Sumbawa Regency, West Nusa Tenggara Province
---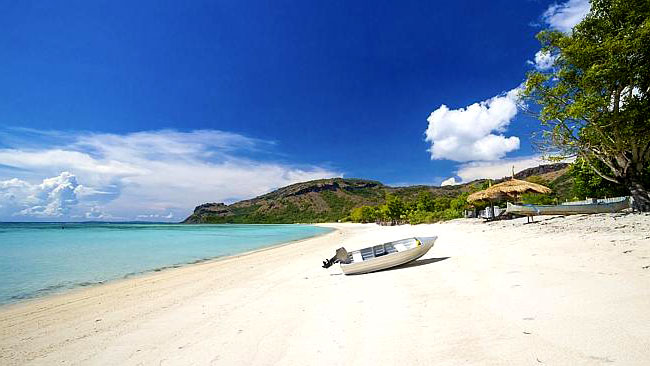 For those who look for new vacation spots, they must consider visiting Sumbawa Regency. Before exploring the region, tourists should drop by at the capital city first. The name is Sumbawa Besar City and it offers various tourist destinations for everyone, too. Despite the high temperature, the city has an exotic panorama and nuance (which is similar to that of Lombok and Bali Island). One thing that makes it different is the number of visitors, which is considered lower than those two regions. That means tourists can enjoy a more peaceful atmosphere in Sumbawa Besar.
The Nuance
As mentioned above, the nuance is peaceful so Sumbawa Besar is suitable for relaxation. Not to mention it has the total area of 6644 km per square, which is vast enough for exploration and adventure. It resides on 1730 meters above the sea level and offers beautiful scenery including hills and mountains. As for the civilization, people who live in that area have adapted to the modern culture and have built several sophisticated facilities including hotels and restaurants. Thus, tourists can enjoy a comfortable vacation due to proper accommodations.
Exploring Sumbawa Besar City
Tourists can do many things in Sumbawa Besar City. For example, they can simply visit the famous Istana Dalam Loka. Not only it represents the traditional house of Sumbawa Regency, but the building also has an interesting history for tourists to learn. The good thing is visitors are allowed to take photos both outside and inside the build. For better information regarding the history, in this case, they need to hire a reliable local guide before visiting the site.
Sumbawa Besar City is also known for the culinary. The fact is the region is located near to the sea, so it offers abundant fish dishes to tourists. Delicious seafood would lure more people to come there, without a doubt. As for the popularity, Ikan Pepes and Sambal Mangga is the best combination. Have no worries. Due to the abundance, the price of these foods is cheaper than other regions. For the information, chicken is more expensive than fishes there.
What is next? Those who visit Sumbawa Besar City should not forget to enjoy the local traditions or performances. These include Nguri Dance, Karaci, Lonto Engal, Barapan Kebo, and many more! Once again, it is better to hire a tour guide first before going there. The purpose is to get a more efficient trip and thorough information during exploration. The service is affordable, so don't worry.
Nearby Attractions

Istana Dalam Loka
Splash Waterpark
Wisata alam Semongkat
Batu Bulan Dam
How to Get There
For those coming from Jakarta City, they can get to Sumbawa Besar City efficiently by taking an airplane. The flight takes approximately 4 hours and 5 minutes from Soekarno – Hatta International Airport to Sultan Muhammad Kaharuddin III Airport, actually. After they arrive at the airport, the next thing to do is to reach the downtown though Hasanudin Street. The distance is 3.3 km, so the trip takes around 6 minutes.
Where to Stay

Dewi Hotel
Samawa Rea Hotel
Balong Hotel

Latest News
Of the many tourist destinations in West Lombok Regency, West Nusa Tenggara, Mekarsari Narmada Park offers interesting tour packages. Tourists can try the Tri Sunah activity tour package. The Tri Sunnah are swimming, horse riding and archery. Mekarsari Narmada Park originated from the desire of local residents to take advantage of the existing agricultural potential. The management has built a new swimming pool on resident's land of 2,500 square besto the ide Pecatu village land of 4,500 square meters. The village land was turned into a park equipped with archery…
---
Kenawa Hill in Sumbawa Regency, West Nusa Tenggara Province Sumbawa Regency is part of West Nusa Tenggara Province and it consists of both land and sea natural attractions. The region even features an archipelago where many beautiful gilis or small islands reside. Kenawa Island is one of them and it is known for both the stunning sea and the famous Kenawa Hill. That means tourists should head to the island first if they want to explore and get on the top of the hill. At that spot, they can enjoy…
---
Sumbawa Regency is part of West Nusa Tenggara Province and it consists of both land and sea natural attractions. The region even features an archipelago where many beautiful gilis or small islands reside. Kenawa Island is one of them and it is known for both the stunning sea and the famous Kenawa Hill. That means tourists should head to the island first if they want to explore and get on the top of the hill. At that spot, they can enjoy several tourist activities like sightseeing, photography, camping, and short…
---
Well, some tourists are likely to look for unique vacation spots over time. It is because they want to get a new experience during the holidays. In this case, Sumbawa Regency offers Batu Bulan Dam! As the name suggests, the dam resides in Batu Bulan Village and it belongs to Moyo Hulu Sub-District. In terms of function, it is similar to other dams for sure. One thing that makes it different is related to the nuance. The beautiful landscape and merry atmosphere lure more people to enjoy sightseeing, photography, fishing,…
---